Some years back, for those inclined to planning travel, it was cumbersome with a diary or a notebook. Then came Excel spreadsheets to the rescue and later some web applications like TripIt. Now, with smartphones and tablets outnumbering the desktops and laptops, travel planning apps were just bound to be developed because of the sheer usability and mobility of these devices. So, while I was planning for my travels, I searched for, researched and tried many apps for iPad and iPhone.
Here are some of the best that I found must be on your device. Do check availability for iPad / iPhone or both.
TripAdvisor. Easily the most recommended and one of the best travel planning apps, which is available free. TripAdvisor app is a quasi-native app i.e. although you download and install it on your iPad or iPhone, it requires an Internet connectivity to function, simply because it accesses the same data that is available on its web portal. Which implies that, like the web version, it also allows you to plan your next holidays by browsing through various attractions, search for the desired accommodation (hotels and B&Bs), flights, restaurants and more. The best part is that the peer graded reviews of all places, hotels etc make your decisions easier. You too can contribute by adding your reviews and experience. The user interface is slick and responds quickly to your touch. This app is free  and is available for both iPad and iPhone.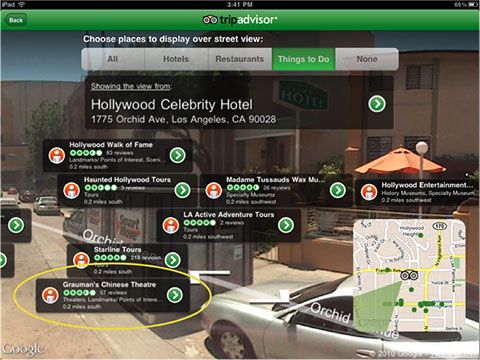 Kayak. Using Kayak app, you can search for and compare flight, hotel and car rental deals as also book them. The app is available for both iPad and iPhone and costs Rs. 55. A free version with ads is also available. Kayak uses the ITA Matrix comparison engine which has since been acquired by Google. You simply enter your source and destination  and you will be presented in a nice looking interface, various flight options with dates and costs. The comparison is easy to do since all the information is tabulated in a matrix.
Booking.com. This is another app that is must have since it enables you to search for that perfect place to stay while travelling. As of this writing it has more than 420,000 properties across the world listed; properties include hotels, bed & breakfasts, inns and lodges. Like the web portal, you can search, view the properties on map, read  the reviews of hotel guests, decide and book that hotel. This app is free and is available for both iPad and iPhone.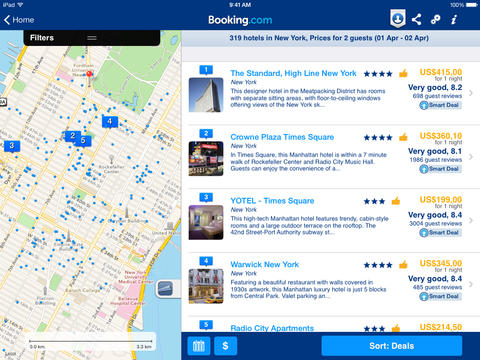 XE Currency. When travelling abroad, you will need to check the destination currency conversion to local currency to keep track of expenses. This is one of the recommended free travel planning apps for iPad and iPhone. It ofcourse uses the live / current rates, so one is updated always. XE Currency app is free and is available for iPad and iPhone.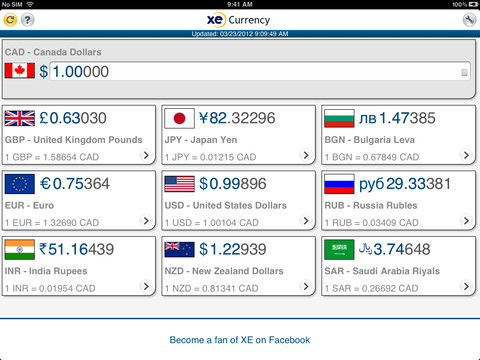 Packing Pro. This is my favorite travel planning app which has won accolades and awards for years now. It allows you to create unlimited packing lists; you can use their templates and customize it to suit your requirements or create you own packing list right from your passport, visas to your clothes and gadgets. And why not tweak to even add reminders like switch off your devices, cooking gas connection etc before leaving home? Packing Pro is just Rs. 55 and available for iPad and iPhone.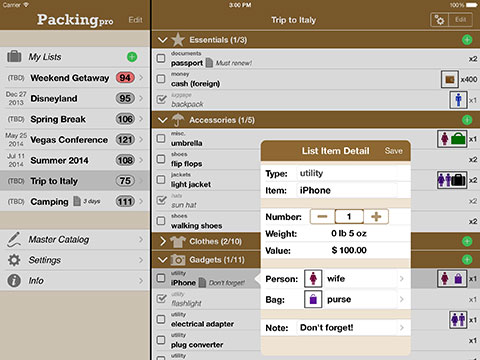 FlightTrack 5. Using this app, you can get worldwide flight updates, locate your departure gate using airport terminal maps, get real-time flight info (like departure time, delays, gate numbers etc), create trips with multiple flights and view the entire trip as it advances. You can even add flights to your calendars and share your flight status on email, Facebook and Twitter. FlightTrack 5 is available for iPhone and costs Rs. 270.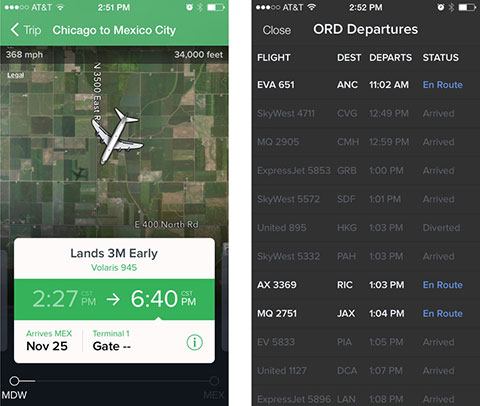 Flight+ for iPad. Besides worldwide flight updates and other features like FlightTrack, this app also has weather updates and forecasts, and can view features offline (e.g. on the flight) as also get flight status alerts by push notifications. This app costs about Rs. 250.
So download them and let me know your views as also suggest any other travel planning apps for iPhone and iPad.