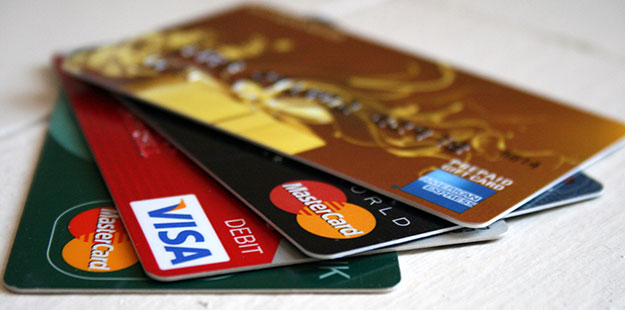 Travel planning to international destinations always throws an important question about money – how does one carry the FOREX (foreign exchange) currency for expenditure while you are abroad? Yeah, sure, you can still carry cash which you may have exchanged at the airport (Forex rates at airports and hotels are the highest). Or perhaps, you prefer travellers' cheques?
Till last year, international credit cards and debit cards too were an option for transacting abroad. Not anymore. In Feb 2013, the Reserve Bank of India (RBI) mandated that all credit and debit card issuers will, by default, disallow international transactions. However, if the user explicitly requests for international usage, the issuer will allow so, with the caveat that the cards should be EMV chip based and not simply with a magnetic strip. This was done by RBI with the noble intention of reducing credit and debit card fraud – a move welcomed by card users. Hopefully, by now most users' cards have been replaced by this EMV chip based card. If now, get them right now – it is for your safety. There are however, bound to be some teething issues while the systems are being migrated –  or so the banks say.
Enter Prepaid Forex Cards
If you use your Debit or Credit Card when travelling abroad, the transactions or cash withdrawals will be subject to unnecessary interest rates and currency fluctuations. Prepaid Forex Cards save you from the extra charges and also saves you from the hassle of looking for money changers to encash traveler cheques. Since it is a prepaid card, it also helps you budget and plan your expenses. You can load this prepaid forex card with foreign currency in India and use it to withdraw cash in the local currency from ATMs and merchant establishments accepting Visa / Mastercard / American Express Flag cards.
In India, you can get these prepaid forex cards from banks like Axis Bank, Citibank, HDFC Bank, ICICI Bank, State Bank of India etc. You can also get them from Thomas Cook, Tata Finance, Centrum, Matrix Cards etc.
Salient Points of Prepaid Forex Cards
How it Works. Your prepaid forex card is loaded with funds at the time of purchase. You can use the card for cash withdrawal or for shopping at merchant outlets. With each transaction or cash withdrawal, the balance on your prepaid forex card decreases. You can continue to use your card as long as some funds are available on the card account.
Reloading Money. If the balance in your card is exhausted, you can reload the card with more funds. Charges are applicable at each reload. Some issuers like Axis Bank and ICICI Bank also allow you to remotely reload money in the card account – but for this you will need to keep a signed copy of the reload form and authorization letter with your family member in India. They, then just go over to the bank / designated agency with the documents and the money and reload the account.
Charges. Initial charges when applying will differ from issuer to issuer. Charges for re-loading and balance enquiry at ATMs are also applicable. ATM withdrawals attract charges while usage at merchant outlets may not, so you can maximize saving by using the card at POS (Point of Sale) terminal at merchant establishments, swiping the card to make payment rather than withdrawing currency from ATMs.
Currencies. Most of these cards are multi-currency. But card issuers allow loading money in ONE currency only, and allow cash withdrawal or card usage in the local currency of the countries you travel. e.g. you get a card loaded with Euros since you will be travelling to multiple cities in Europe. However, if your trip also includes UK, then the currency conversion from Euro to GBP (Great Britain Pound) will be applicable if you use the card in UK. You can get ONE card only for one currency and may get additional card in different currencies, if you so wish.
Other Features. The card may also have features like travel insurance, emergency assistance and web-based account management to allow you quick access to transaction details and also to check card balance.
Applying. Applying for the prepaid forex cards is easy – you just submit your passport, A2 Form (available with issuer or downloadable from RBI site), PAN card photocopy, air ticket and perhaps (depending on the issuer) your visa granted by the foreign country. The issuer is at liberty to ask for additional documents e.g. address proof if the present address is not the same as in the passport.
Regulations. Usage of these forex / travel cards should be in strict accordance with the regulations of the Reserve Bank of India (RBI) and Foreign Exchange Management Act (FEMA) regulations. The FEMA Limits are as follows:
| Purpose | Limit |
| --- | --- |
| Basic Travel Quota (BTQ) – For Holidays, Personal visits etc. | US $10,000 per financial year |
| Business Travel | US $25,000 per Trip |
| Immigration – For people who settle abroad  | US $100,000 per year |
| Employment Abroad  | US $100,000 per year |
| Medical Treatment  | US $100,000 per year |
| Studies Abroad | US $100,000 per academic year |
Some Points for Caution
Some times, hotels take a pre-authorization on your credit card before check-in. A Pre-Auth is essentially blocking of a tentative amount on your card. This amount is not available to you unless it is settled which is AFTER you check out from the hotel. It is recommended NOT repeat NOT to use your pre-paid forex card when you check in at a hotel. Use any other credit/debit card for this.
 One can retain the card only if the balance remaining on the card is less than $2000. If the balance is more than US$ 2000 or equivalent in other currencies, the amount needs to be refunded within 180 days from the date of arrival in India. In case refund is not made on time, the card would be suspended and the card holder can face legal action. This is as per RBI regulations.
As you can see, getting a prepaid forex card or travel card is a hassle free way to spend money while travelling abroad. Before you get one, compare different offerings and then get one. Go ahead and comment on this – fellow travellers will appreciate and benefit from your experience on any of prepaid travel cards.