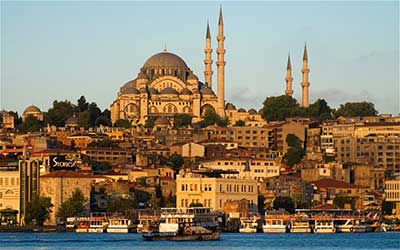 We traveled through Istanbul, Turkey this summer on our way to Greece and Italy. We had a Schengen visa for Greece and Italy and so as per Turkey's Ministry of Foreign Affairs page on Visa, we could get visa on arrival at Istanbul airport. The entry for India explicitly states "Ordinary, Special and Service passport holders are required to have visa to enter Turkey. Ordinary, Special and Service passport holders with a valid Schengen or OECD member's visa or residence permit  may get their single entry visas valid for one month at the Turkish border gates upon their arrival, provided that they meet certain conditions."  These certain conditions may seem arbitrary – they either ask you for your onward / return ticket or hotel booking or might question you regarding your visit, or sometimes just look through your passport…
So, mid-June, we arrived at Ataturk International airport in Istanbul by Turkish Airlines flight from Mumbai. We then headed towards immigration / passport control counters. We asked for visa on arrival counters and were pointed to counters which were away from the main passport control.
Now, it here that the process is different as per citizenship. Indians, Pakistanis and citizens of some African nations are to first report to the police where they make you wait in line, ask questions about your visit etc. When our turn came, the policeman saw our Schengen visa and said that validity of the visa begins after another 12 hours (at midnight) and we could enter Istanbul only then! We tried to reason with him and others, including showing them an email from Turkish consulate that we will receive visa on arrival since we had a Schengen visa. All arguments fell on deaf ears – so we rested at the TAV Airport hotel till 10.00 pm and then again tried. This time, there was a different policeman, more polite and helpful who readily endorsed the request and we got the visa on payment of 15 Euros per head.
I would, therefore, like to caution everyone looking for a visa on arrival at Istanbul to have a valid Schengen or OECD country visa i.e. the validity of the visa should begin on/before the day you enter Turkey.
Once you get the visa and visit Istanbul, you get to see and experience an amazing city and culture so vivid and steeped in history that you forget all the hassles. Go forth and visit Turkey!